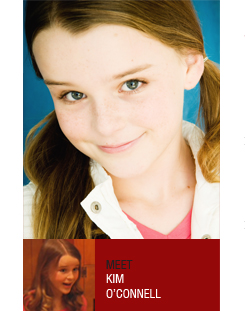 MAKAELA RENAE JOHNSON
Kim O'Connell Click on image on the left to view interview
Makaela Renae Johnson is 13 years old and was raised in Maui, Hawaii. She relocated to Los Angeles a few years ago with her parents. She loves being outdoors at the beach, hiking, rollerblading,riding her bike or playing tennis. Makaela is also a fan of Formula One Racing and is learning to fly using a simulator program. She also spends time caring for horses and training her white english goldendoodle, "Lola". Makaela really enjoys making friends of all ages wherever she goes and is known for her personable,friendly and upbeat nature. Makaela is thrilled to part of the cast of "Family DInner" and has also enjoyed acting in some other commercial and short film projects as well.